Did you know the average attention-span of a consumer is about three seconds? That means you have only three seconds before a potential future customer decides if they will stay on your post or keep scrolling. After the rise of short-form video with fifteen-second videos on TikTok in 2020, today fifteen seconds is now being considered too long of a video with similar short-form video platforms, like Reels and Shorts. But which platform should you focus your attention and why?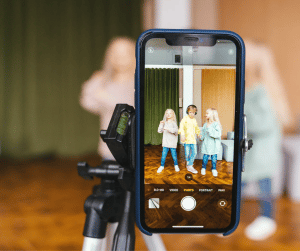 After ByteDance's acquisition of Musically, we saw the emergence and dominance of TikTok as well as the shift to portrait-mode with video. TikTok, amidst a pandemic, was and still is "funducational," a fun, quick, and educational way to consume content in all industries and niches. TikTok's massive success quickly influenced other platforms, like Meta adding the Reels feature to Instagram as well as YouTube implementing Shorts into users' channels. And, while it may seem impossible to keep up with all the new features and platforms, if you use social media for business, it's imperative that you do.
Right now, the owners of these short-form video platforms are competing for consumers' eyeball time. ByteDance, Meta, and Google all know and see the power of short-form video, which is exactly why the organic reach on TikTok, Reels, and Shorts is astronomical. An account with no consistent strategy or preexisting following can now go viral overnight on any one of these three platforms.
So where should you be? The answer is all three of them. Taking one piece of short-form video that is less than fifteen seconds can be distributed to TikTok, Reels, and Shorts, tripling your chance of going viral. And with the right social media marketing strategy in place, can scale your business to new all-time highs.
Need help with your social media strategy? Contact Media Partners Worldwide today.