SIRIUSXM ADVERTISING FAQs
SiriusXM Satellite Radio has over 72 million listeners!
We are an advertising agency for buying ads on satellite radio and Pandora. If you have a SiriusXM customer service question – call (866) 635-5027
Advertisers choose MPW because of our established relationship with SiriusXM. Our national clients have been successfully using SiriusXM for 15+ years to affordably deliver their advertising messages to this targeted and captive audience.
How to advertise my company on SiriusXM?
SiriusXM has 45.7 million subscribers across the United States and Canada (as of March 2019) and coupled with Pandora, reaches 111.7 million listeners. This is a substantial listening audience and if you are not advertising to this critical mass of people, you are missing out on great opportunities. 30 and 60 second commercials are offered on most of their talk, news and entertainment channels. Some of the favorite channels for both listeners and advertisers include Howard Stern, Fox News, CNN, ESPN, Doctor Radio, POTUS, etc.
Most of the music intensive channels on satellite radio do not accept advertising, but Pandora does allow advertising on its streaming platform to the majority of its accounts. To get started on advertising with SiriusXM, we invite you to reach out to us here at Media Partners Worldwide (MPW). As one of satellite radio's pioneer media advertising partner agencies, MPW is classified as a premium established vendor and a leading SiriusXM expert, which now includes Pandora streaming advertising as well.
How to Advertise on Pandora?
Pandora enables advertisers to reach exactly the right people, with the right message, at the right time. With Pandora, you don't pay for channels or programs; you pay for listeners. This means your business does not need to put its ad out to a huge listenership audience with the assumption that somewhere in there is your target demographic. With Pandora you know who you're reaching, and Pandora's terrific targeting tools and hundreds of audience demo segments lets you hone in on your desired market segment (such as frequent shoppers, business executives, toddler moms, fitness addicts, a specific zip code, etc.) with precision.
With most other broadcast and digital advertising media, your prospects are bombarded with thousands of marketing messages per day, often within the same advertising pod or on the same webpage. With Pandora you can break free from the crowd and your ad can stand alone. Listeners get less than 4 minutes of ads per hour on Pandora (compared to 10+ minutes on traditional terrestrial radio), so they're more likely to tune in to the advertising content. Plus, you get 100% share of screen on your display and video ads, so there is no jockeying for space on a crowded webpage.
Why are SiriusXM & Pandora mentioned together?
In 2018 SiriusXM acquired internet radio service Pandora in an all-stock transaction valued at $3.5 billion. The combination of SiriusXM and Pandora allows the company to deliver the terrific content to its audience members anywhere, in any mode, and in any way they choose to listen (car, home, work, streaming, mobile). SiriusXM provides expertly curated channels dedicated to music, sports, news, talk, analysis, comedy while Pandora provides a highly personalized music and podcast discovery experience. Together, SiriusXM and Pandora form the world's largest audio entertainment company.
What does it cost to advertise on SiriusXM?
Typically, you will want to budget at least $10K per week, as some of the premium channels require a minimum spend to attain placement on them. A smaller weekly budget enabled airing spots on just a handful of the channels that accept advertising. Smaller budgets often mean settling mostly for weekend airings on some channels. A weekly ad budget of at least $10K allows our media buying team to build a schedule with the frequency needed to maximize your results, as radio is a brainwashing medium, meaning repeat exposure to a brand's advertising helps create awareness and desire for that product or service being advertised.
What will it cost to advertise on Howard Stern?
A weekly budget of at least $15K is suggested if you wish to include Howard Stern in your media buy, especially to provide a reach and frequency large enough to penetrate awareness and drive response from the Howard 100, and Howard 101 audiences. You can choose between airing recorded spots, or paying extra for a live read by Howard Stern.
Which SiriusXM channels accept advertising?
There are approximately 40 satellite channels available for advertising including Family Talk, ESPN Radio, MLB Network, SiriusXM NFL Radio, Laugh USA, Jeff & Larry Comedy Roundup, Foxxhole, Howard Stern, SiriusXM Patriot, Progressive, POTUS, Fox News, CNN, CNBC, MSNBC, as well as several other urban, sports, trucking, comedy, news, and talk channels.
How long will it take to get on the air?
It takes about 7 to 10 days to get your commercial on the air. This time allows our team to strategize, create and design the most effective schedule for your budget. Again, this is based on historical analytics and acquiring our best bulk rates. Plus, using our years of expertise with different creative, it will take about 5 days to write and produce the most effective commercial for your campaign.
How fast is SiriusXM growing?
In the decade following the 2008 merger of Sirius and XM, the combined subscriber count grew more than 50% to over 29 million. With the 2019 closing of the Pandora acquisition, SiriusXM now reaches 112 million members across both platforms. Furthermore, OEM penetration as a percentage of U.S. auto sales has reached 72%, meaning more than 2 of every 3 new cars sold in the USA now come with satellite radio pre-installed. The count of total factory installed vehicles with SiriusXM in-dash exceeds 100 million on America's roads. SiriusXM Holdings announced that it finished 2019 with 34.9 million paid subscribers, which is a new high for the company. It expects to add 900,000 more in 2020. B Riley analyst Zack Silver adds that there are also currently 6.45 million paying Pandora subscribers.
What is the Pandora audience profile?
Pandora combines the scale and passion traditionally found with radio together the data-driven power of digital marketing. Pandora reaches a diverse audience of 84 million unique monthly visitors. On average, these are listeners who are spending more mobile hours on Pandora than with noted time consumers like Facebook, YouTube and Netflix. Pandora delivers 1.9 billion monthly hours of streamed content. Pandora listeners are:
• passionate about what they like
• tech-savvy and comfortable with online interaction
• highly engaged, averaging 11 interactions per hour
• listening throughout the day; reachable at work, at play, at home, at the gym, and of course, during their commute. Pandora enables reaching their sizable  audience not just in expensive "prime time" timeframes other media like to tout
What is the advantage of using Media Partners Worldwide to buy advertising on satellite radio and streaming audio media?
There are many advantages to working with Media Partners Worldwide (MPW). As satellite radio media buying experts we will save you, time, money and expedite the time it takes you to get the best results. Take advantage of MPW's nearly 20 years' experience of buying large amounts of inventory on satellite radio in all its incarnations. In fact, MPW was one of the pioneer advertisers on the two original satellite radio services, Sirius and XM; and was one of the very first agencies to spend millions in the early years of the joint SiriusXM combination, utilizing satellite radio to launch and brand hundreds of different advertisers' products and services. And now, with the combination of SiriusXM and Pandora, we are able to leverage that experience into streaming media advertising buys as well by using our targeting tools to build and maintain your optimal target audience. Because of this experience, MPW is your expert resource on what channels and frequency will work best for the product or service you wish to advertise. We have compiled vast historic data on what channels work best by product and service category.
You will take advantage of our instant buying power and typically be able to save 30 to 50 percent due to the bulk media buys we do. If you can't afford the minimum $10K per week, MPW can help you craft a media plan that strategically and carefully targets your market and demo. MPW also offers our experienced and proven writers to create commercials for you at little to no additional expense beyond the cost of your weekly media buy. MPW will help you track each channel, with a separate phone or URL in the advertising creative. In fact, we provide phone number tracking free of charge to our advertising clients. We also offer Google analytics tracking consulting and insights for clients who choose to direct their SiriusXM and Pandora advertising to a specific landing page. Bottom line, MPW offers full campaign management – as your one stop shop for satellite radio and Pandora streaming audio advertising, telemarketing, fulfillment, production and analysis.
• passionate about what they like
• tech-savvy and comfortable with online interaction
• highly engaged, averaging 11 interactions per hour
• listening throughout the day; reachable at work, at play, at home, at the gym, and of course, during their commute. Pandora enables reaching their sizable  audience not just in expensive "prime time" timeframes other media like to tout
To learn more about advertising on SiriusXM and Pandora, contact Media Partners Worldwide Today!
If your business is ready to look at SIRIUSXM to reach your customers.
Call us at 800.579.3031 or complete the form and our team will contact you right away!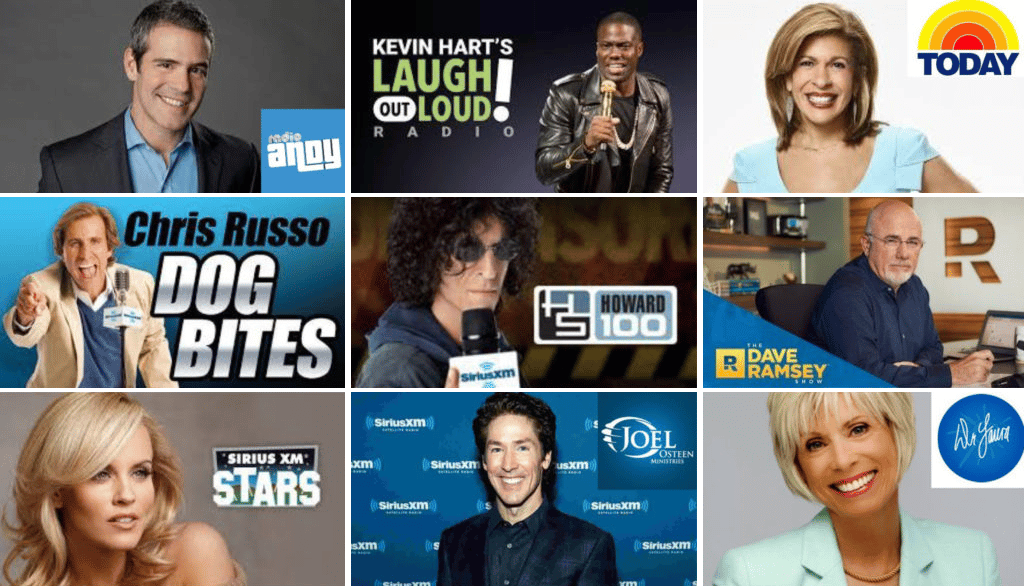 Discover the power of SIRIUSXM!
Subscribers that pay for radio, translates to higher levels of discretionary income and people who are more inclined to use this technology.
If you are in the B2B space and want to reach a CEO, president, business owner/decision maker, SIRIUSXM could be a best buy for you!
SIRIUSXM is a national buy. SIRIUSXM does not have the ability to target a particular city or region, but because of the location of a large majority of the listenership, it can be a cost-effective way to reach listeners in New York and Los Angeles. If you are ready to take your product or service national and have a budget of at least $7,500, but optimally $10,000 to $15,000 per week to invest, MPW will help you find the audience and design the most cost-effective plan.