Advertisers choose MPW because of our established relationships with media buying platforms.
Connected TV (CTV) OTT, and Linear TV
Over-The-Top (OTT), or Connected TV (CTV), is typically accessed via websites on personal computers, as well as via apps on mobile devices (smartphones and tablets), digital media players (video game consoles), and integrated smart TV platforms. "Cord cutters" are consumers who have chosen to cancel their traditional cable subscription and are either streaming with paid subscriptions such as Netflix, Peacock, Paramount+, etc., or are choosing unpaid resources that have commercials (Tubi, Pluto, Crackle, etc.). This exploding sector gives advertisers a better opportunity to target their audience than buying national cable and traditional linear TV commercials.
A CTV device connects to a television. Televisions with a CTV device embedded are known as Smart TVs. CTV devices include Xbox, SONY PlayStation, Roku, Amazon Fire TV, Apple TV, Google Chromecast, and the new Google TV. The rise of CTV and OTT has led to millions of homes "cord-cutting" their traditional cable and satellite subscriptions.
The Advertiser's Choice: CTV, OTT vs. Linear TV
A CTV device may be used to stream OTT content, but they are not interchangeable terms. OTT is the delivery mechanism for TV/video content online, usually through streaming or video on demand (VOD) in addition to (also referred to as "over the top of") traditional network providers. CTV is an internet-connected device a customer uses to watch TV/video content online, such as a Smart TV, gaming console, or the many other internet-connected devices now available.
Linear TV refers to the classic system that has existed since the dawn of television where a viewer watches a scheduled TV program when it airs on its original channel. The viewer watches content through an antenna or by paying for a cable or satellite subscription. The consumer shift in favor of only using streaming VOD (video on demand) services suggests a bright future for CTV as an advertising platform delivering a critical mass of eyeballs.
What is Over-The-Top (OTT)?
OTT is the delivery of TV and video content directly from the internet. Most OTT households no longer subscribe to a traditional cable or satellite provider.to access the content. They watch the content on a connected television, as well as on tablets, laptops, and smartphones. The video is delivered in a streaming or video-on-demand (VOD) format. OTT services include Netflix, Hulu, and Amazon Prime. The linear TV media networks that have long dominated the television landscape are also launching their own OTT services such as Disney+, HBO Max, Peacock (from NBC), and Discovery+.
What are the Benefits of OTT and CTV Advertising?
OTT and CTV advertising reaches viewers beyond the reach of traditional Linear TV (cable, satellite, and antenna). This audience includes a growing crowd of cord-cutters who no longer pay for standard cable or satellite services. The rise of OTT and CTV viewership provides more meaningful ways for an advertiser to engage at the right time with the right target audience at the right moments—bringing together the targeting precision of digital with the high impact of TV viewership.
What is TV Advertising Today?
• Local Linear Broadcast TV Advertising • National Cable TV Advertising • Syndication Television Advertising • 10 Second Spots • OTT • CTV •
Many answers reference Linear TV. What we mean by that is the method by which TV has always existed until now – the traditional system in which a viewer watches a TV program at its scheduled broadcast time on its original channel. Viewers could record the program via a DVR to watch at a later time. Linear TV still boasts the largest marketshare, however its reach is fragmented due to the increasingly competitive TV landscape. Watercooler TV shows are becoming a thing of the past.
How long will it take to get on the air?
It takes about 7 to 10 days to get your commercial on the air. This time allows our team to strategize, create and design the most effective schedule for your budget. Again, this is based on historical analytics and acquiring our best bulk rates. Plus, using our years of expertise with different creative, it will take about 5 days to write and produce the most effective commercial for your campaign.
The Advertiser's Choice: CTV, OTT
Benefits:
• User-controlled viewing experiences lets advertisers get in front of the right audiences at the right times
• User-registration data allows for cross-screen targeting
• IP-based delivery permits the application of 1st and 3rd party audience data to target households watching ad-supported content
Challenges:
• The number of homes with a CTV is not yet as large as those that use broadcast and cable
• Many platforms and data providers are not able to match cookies or mobile ad IDs (MAIDs) to IP, which limits the scale of inventory available for IP-based audience targeting
• Fragmentation due to under-the-radar account sharing
• Fierce competition among content distributors and companies building and selling CTV devices
The Advertiser's Choice: Linear TV
Benefits:
• Largest market
• Can use new platforms that have added a layer of automation and data-driven decision making to TV media buys
• Can apply 1st and 3rd party data beyond Nielsen buying demos to make smarter decisions about what linear TV inventory is purchased for a campaign
• Opportunity to make buys for niche TV networks which could ultimately lead to cost efficiencies and expanded reach vs. just frequency
Challenges:
• Reach is fragmenting due to the increasingly competitive advanced TV space
• Out-of-date policies and currencies can impede audience targeting
• Even with data, targeting is broad and less granular than on CTV and OTT
What is the advantage of using Media Partners Worldwide to buy advertising on satellite radio and streaming audio media?
There are many advantages to working with Media Partners Worldwide (MPW). As satellite radio media buying experts we will save you, time, money and expedite the time it takes you to get the best results. Take advantage of MPW's nearly 20 years' experience of buying large amounts of inventory on broadcast media in all its incarnations. Because of this experience, MPW is your expert resource on what television platforms and frequency will work best for the product or service you wish to advertise.
You will take advantage of our instant buying power and typically be able to save 30 to 50 percent due to the bulk media buys we do. If you can't afford the minimum $10K per week, MPW can help you craft a media plan that strategically and carefully targets your market and demo. MPW offers full campaign management – as your one stop shop for connected television advertising.
To learn more about advertising on CTV, contact Media Partners Worldwide Today!
If your business is ready to look at SIRIUSXM to reach your customers.
Call us at 800.579.3031 or complete the form and our team will contact you right away!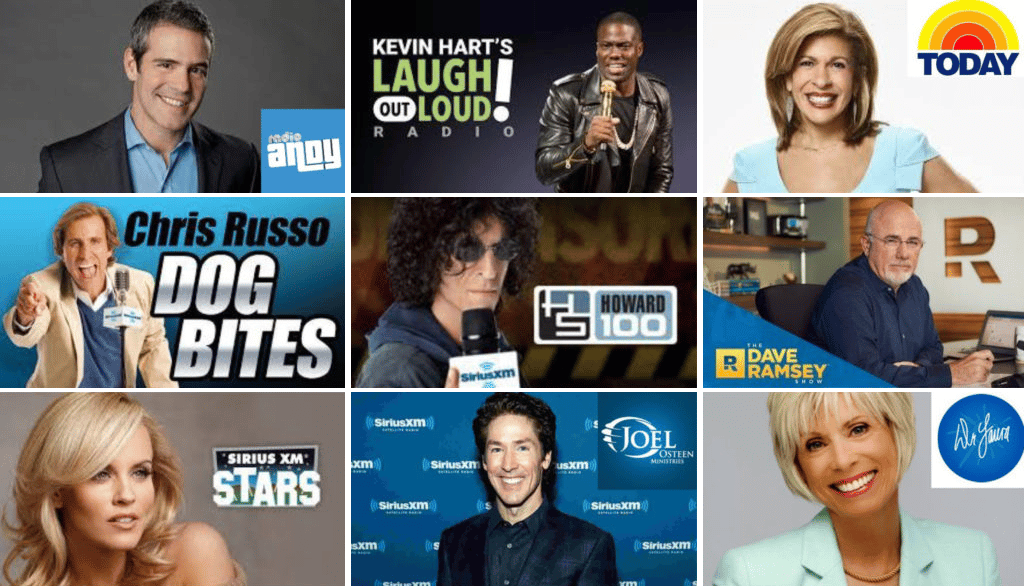 Discover the power of SIRIUSXM!
Subscribers that pay for radio, translates to higher levels of discretionary income and people who are more inclined to use this technology.
If you are in the B2B space and want to reach a CEO, president, business owner/decision maker, SIRIUSXM could be a best buy for you!
SIRIUSXM is a national buy. SIRIUSXM does not have the ability to target a particular city or region, but because of the location of a large majority of the listenership, it can be a cost-effective way to reach listeners in New York and Los Angeles. If you are ready to take your product or service national and have a budget of at least $7,500, but optimally $10,000 to $15,000 per week to invest, MPW will help you find the audience and design the most cost-effective plan.